Placement Cell
Placement Coordinator
Dr. Narshing Giri
Email-ID:- giri.narshing@gmail.com
Contact No.:- 9689901127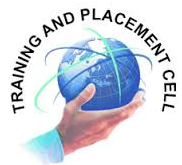 Aim
The main aim of the placement cell is to act as contact place and facilitator to arrange campus visits and conduct of recruitment process of the prospective employers for the purposeful placement of graduating /Post graduating students of the college.
The cell also seeks opportunities for the betterment of institute and industry interaction through participation in institute industry interaction programs and by inviting experts from the industry and related fields to deliver guest lectures on various aspects and also provides guidance to students for their better placement and careers.
Objectives
Create awareness among students regarding available career options and help them in identifying their career objectives.
Guide the students in developing skills and job-search strategies required to achieve their career objectives.
Identify suitable potential employers and help them achieve their hiring goals.
Organize activities concerning career planning.
Act as a bridge between students, alumni and employers.
Alumni networking.
Organizes training sessions on soft skill development .
To arrange various Seminars/ Expert lectures/ Career awareness program etc. to prepare the students for facing the interviews.
Highlights
Placement cell created a Common group "bgcplacementcell@gmail.com" on Gmail to communicate and send the documents.
Placement cell department has been collected information from students who are doing jobs at various organizations regarding their job profile, post and name of the organization where they are working.
Students were sent to Job Fair at various Colleges.
Placement cell also created a what's app group "BG Placement" for placement cell members so that members will share their information with each other.
Placement Committee
A Placement Committee, consisting of faculties representing different departments has been created and each department decides the guidelines for the placement activity in their department.
Our Recruiters