Welcome To Commerce Department
---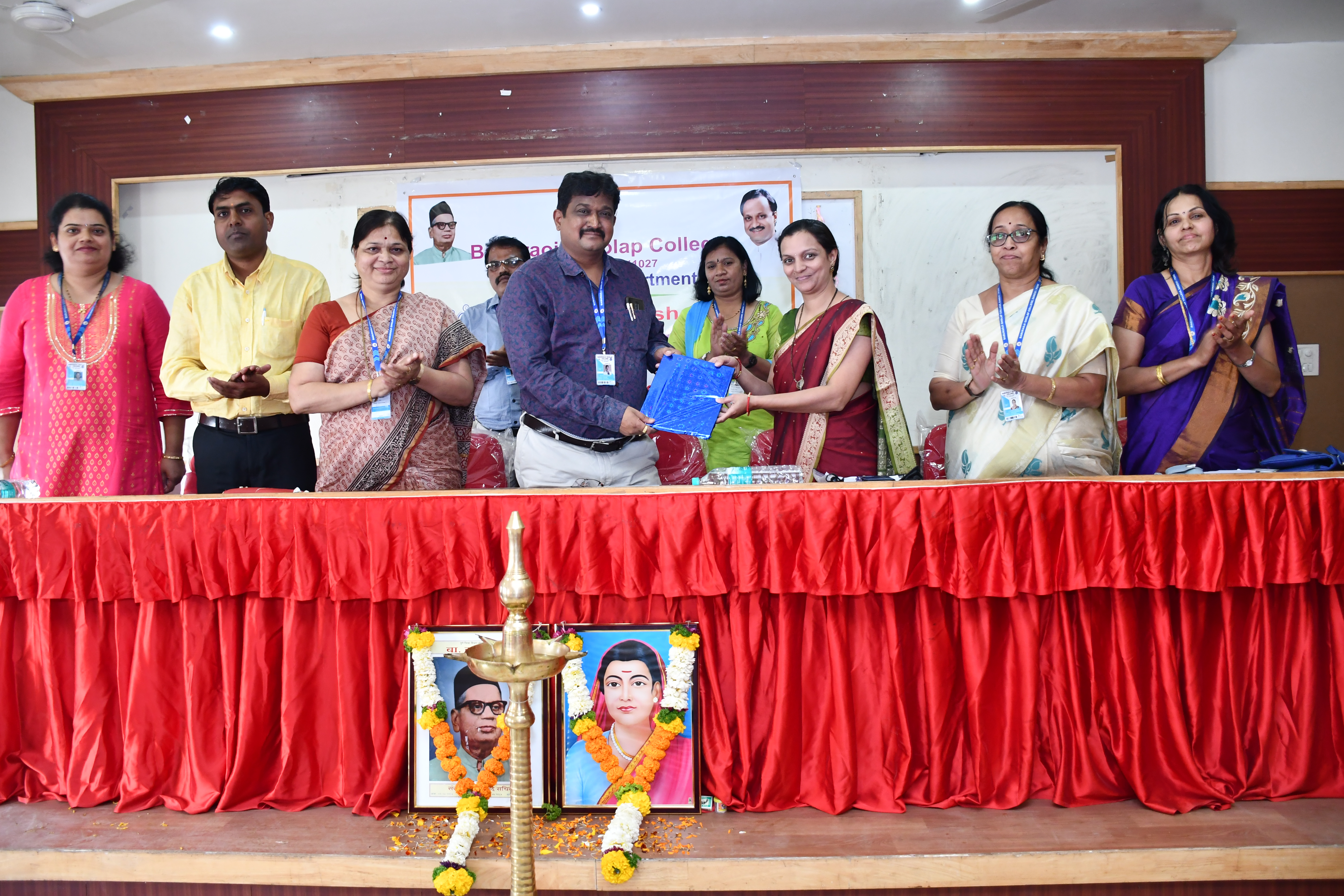 'One Day Workshop on "Intellectual Property Rights"'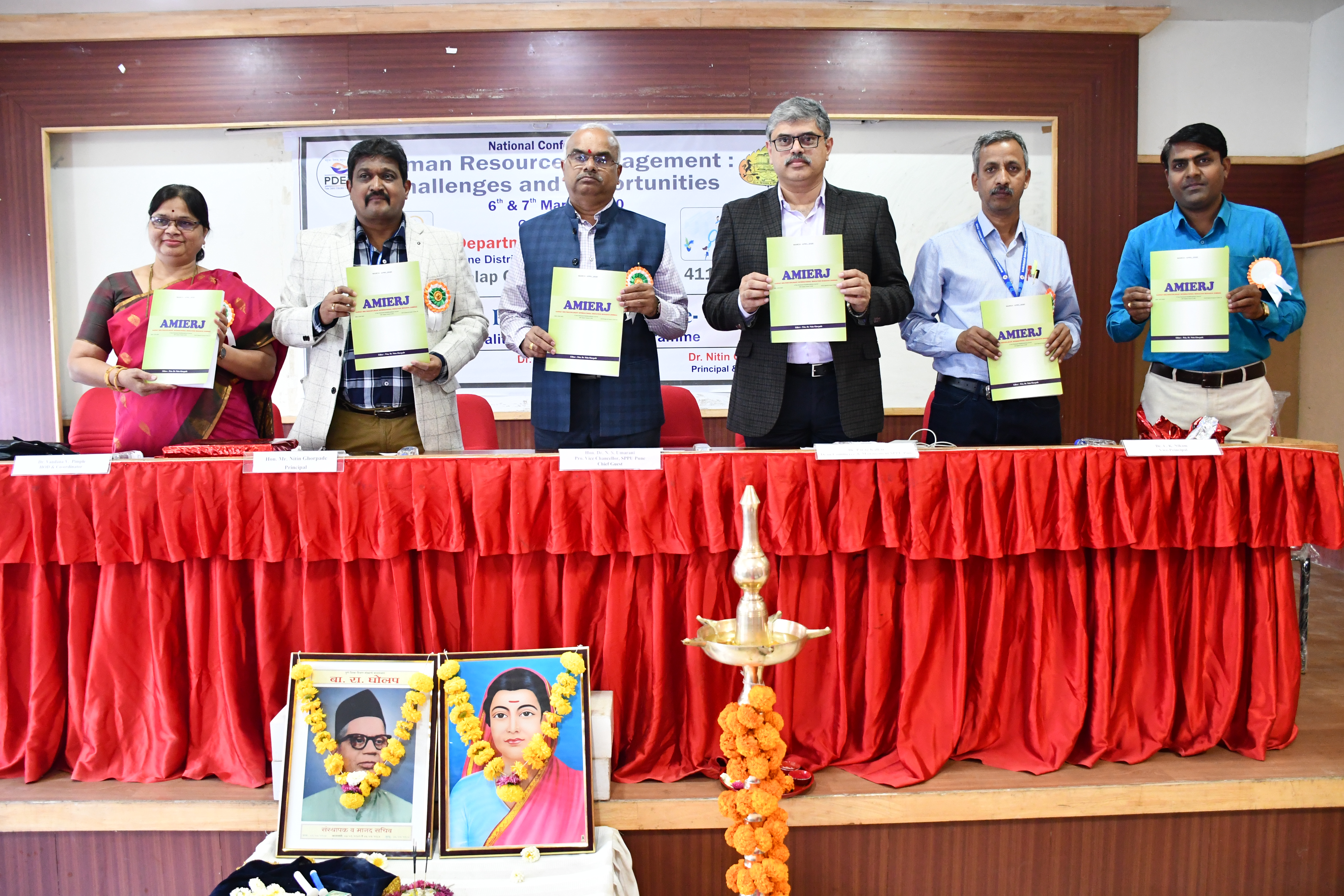 ' Conference on "HRM:Challenges and Opportunities "'
History of Department
The Faculty of commerce is major wing of the college, having more than 1300 students it was established in 1989 with student?s strength 55. It offers commerce under graduate program B.Com., BBA(CA) and post graduate program M.Com., DTL and newly started Retail Management Course(B.Voc) with 70 students. The faculty has highly qualified academician. The alumni of the faculty are well placed in the field of banking and finances, general management and administration, civil services and academics. Many are successfully their own business establishment. The faculty also strives to develop their overall personality by organizing varies activities of the students throughout the year. Same of the activities are seminar, presentation, industries visit, Google classroom, digital test, and value added course for value education, gender sensitivity.
The faculty has been taking special efforts to promote entrepreneurial spirit among student through organizing ?Job Rojgar Mela?
Aim
To strengthen conceptual and practical knowledge of various commerce subjects to students this will be helpful for their career and employment opportunities.
Objectives
To provide conceptual framework of various subjects among students.
To provide knowledge of various new technologies used in Business for effective communication among students.
To develop critical thinking, creativity and problem solving skills among students.
To provide knowledge of E- Transactions, E- Banking and E- Commerce to students for day to day digital money transactions.
To provide practical knowledge of subjects through organizing study tours and industrial visits.
To create awareness regarding career opportunities for commerce graduate and post graduate students.
To inculcate research attitude among students through various activities.
Best Practices
Diagnostic test.
Remedial teaching .
Poster Presentation.
Model Presentation.
PPT Presentation.
Google Classroom.
Digital Test.
Highlights
B.Voc. In Retail Management
Diploma In Taxation Law(DTL)
Add-on-Course ?Tally?
D. Guide: 02
SET/NET Qualified Faculty Member: 04
D. Degree Holder Faculty Member: 05
Phil Degree Holder Faculty Member:05
NSS Program Officers: 01
Student Development Officer: 01
College Development Committee Member: 01
Activities
Departmental Parents Meeting,
Departmental Alumni Meet.
Study Tour ?
Jaykar Library, Yashada, MCED, DCRC Library, MITCON,Reliance Shopping Mall,Aundh,Pune. etc
Industrial Visit ?
Kate Milk Dairy, Pimple Saudagar
Cotton King Textile Industry Baramati.
Malegaon Sugar Factory, Baramati.
Bhimashankar Sugar Factory, Manchar,Ambegaon.
Morde Foods, Pvt.Ltd.Manchar.Ambegaon.
State Level Seminar on the Topic ?Challenges and opportunities in Entrepreneurship Sector? 4th and 5th Jan, 2019
One Day Workshop (SPPU Funded) NET/SET Guidance 2018-2019
One Day Workshop (SPPU Funded) Research Methodology 2017-2018
One Day Workshop-T.Y.B.Com. (Self-Funded) E-Commerce 2017-2018
One Day Workshop-F.Y.B.Com. (Self-Funded) Effective Communication Skill 5.1.2019
One Day Workshop-S.Y.B.Com. (Self-Funded) M-Commerce 5.1.2019
Short Term Course-S.Y.B.Com. (Self-Funded) Use of New Technology in Business Communication 2017-18
Short Term Course-T.Y.B.Com. (Self-Funded) Personality Development 2016-17
Short Term Course-T.Y.B.Com.. (Self-Funded) Introduction of goods and services Tax 2016-2017

| | | |
| --- | --- | --- |
| Sr.No. | Name of the Faculty | State Level Seminar (2018-19) |
| 2 | Dr. V.V.Pimple | Case Study of successful women entrepreurs in Thane. |
| 3 | Dr. N.S.Giri | ?Challenges and Opportunities in Entrepreneurship Sector?: |
| 4 | Prof.P.B.Pangare | Legal Aspects of Sustainable development law and governance? |
| 5 | Prof. A.M.Inamdar | Women Entrepreneurships in India-Emerging Issues and Challenges. |
| 6 | Prof. S.V.Sonar | ?Challenges and Opportunities in Entrepreneurship Sector?: |
| 7 | Dr.M.C.Tryambake | Entrepreneurship-Strategies and New  Challenges. |
| 8 | Dr.R.Bhuyan | Inter?Challenges and Opportunities in Entrepreneurship Sector?: national |