Welcome To Computer Science Department
---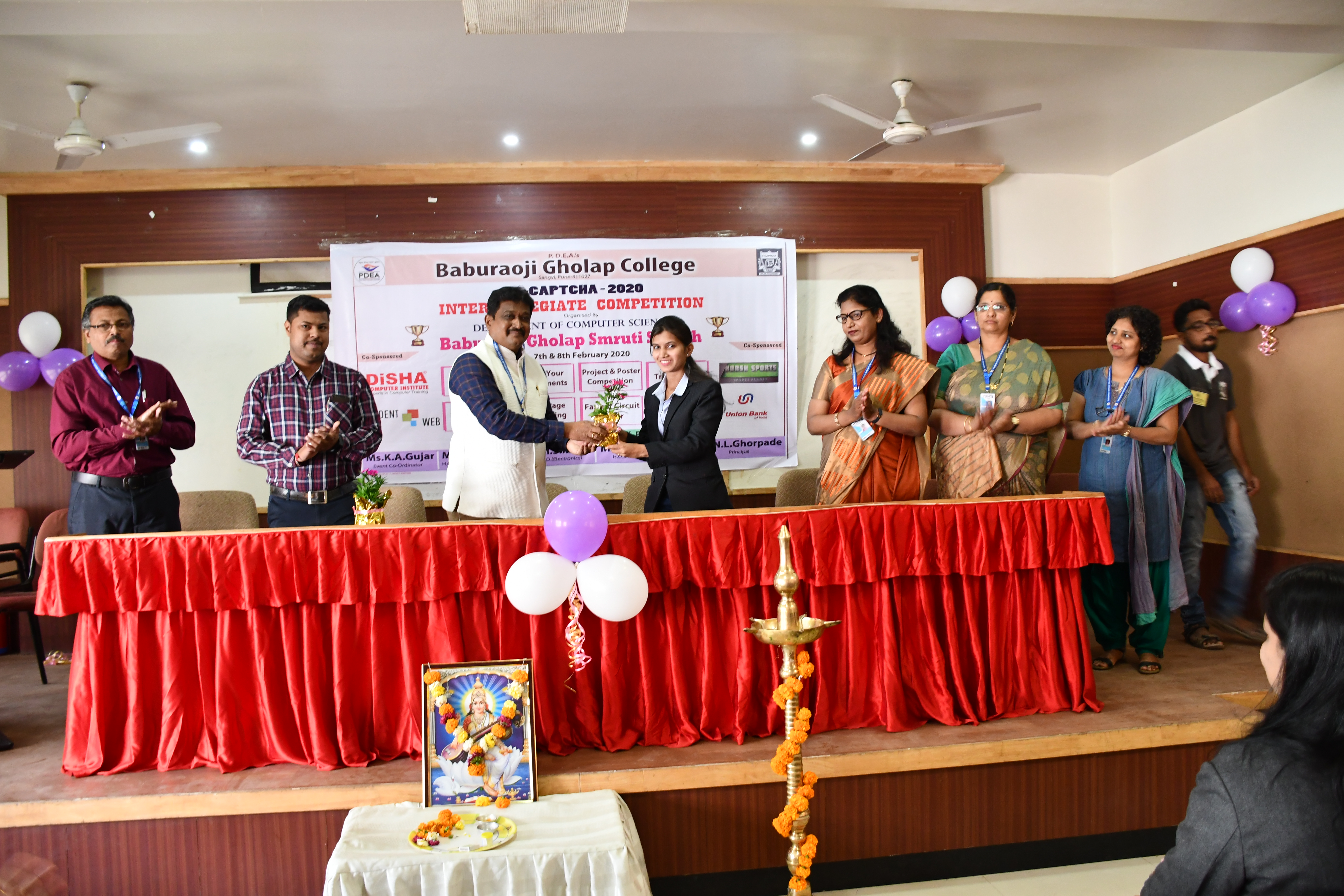 'S-Captcha "Intercolaigiate Competition"'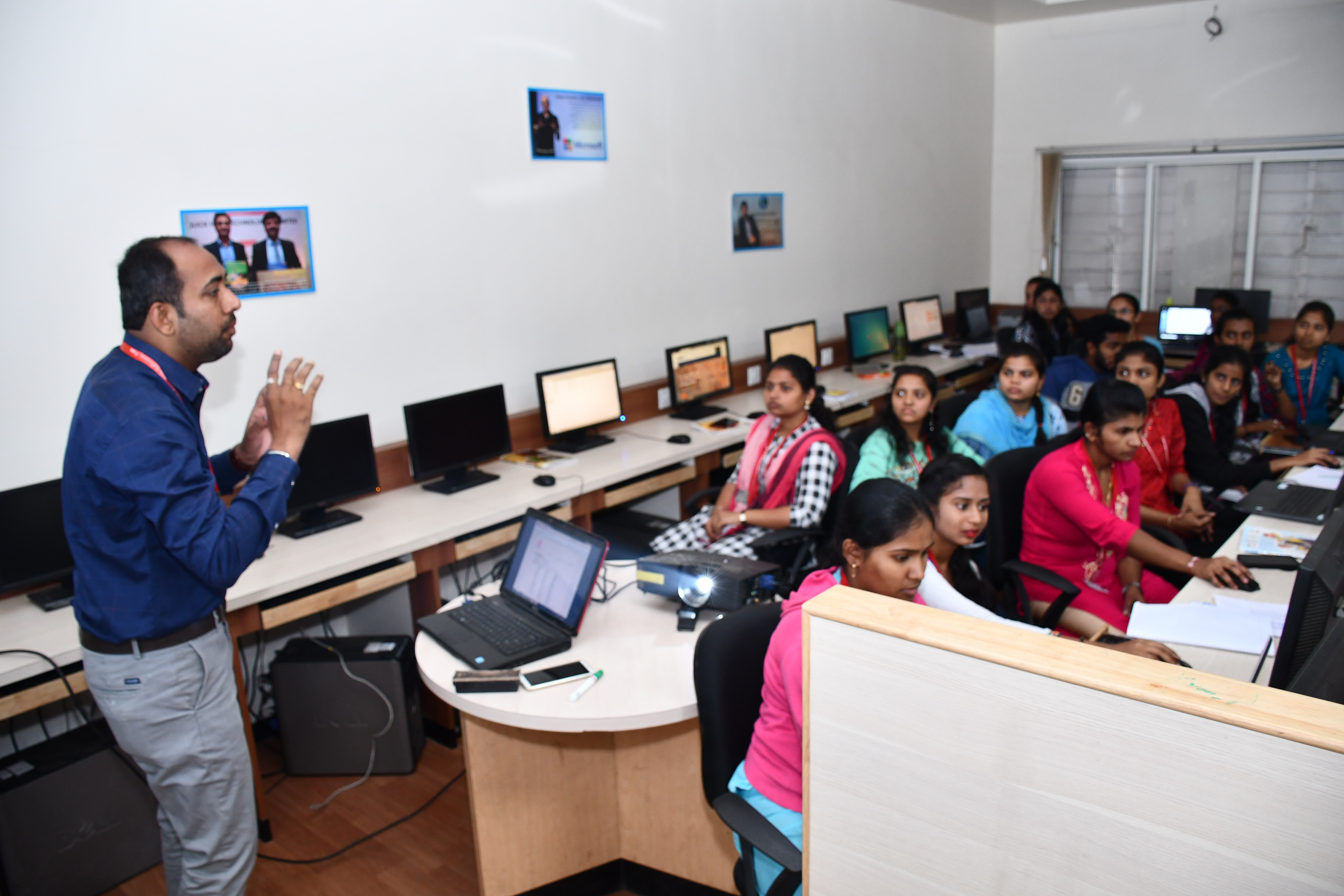 'Website Development Workshop For TYBSc(CS)'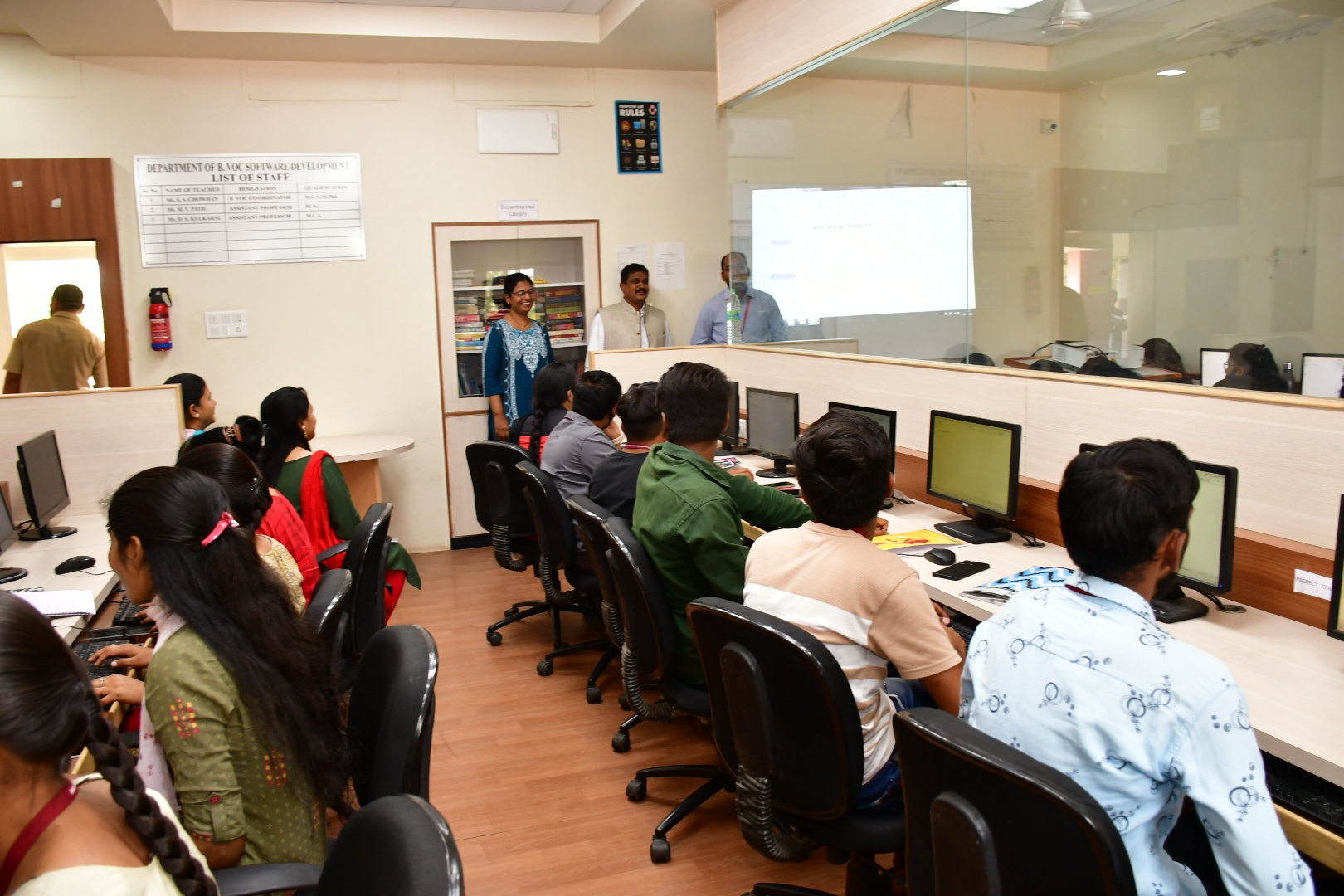 'Web Designing Workshop'
History of Department
In order to impart knowledge and quality education to students in the field of Computer Science, the department of Computer Science was established in year 1994 with B.Sc. (Computer Science) and M.Sc. (Computer Science) in 2000. The department initiated additional PG course viz. M.C.A. (Science) in 2004. The vision was to produce professional experts in field of Software Development who shall enhance the technological strength of the society. It is achieved through development of technical as well as theoretical skills of students through regular teaching and rigorous hands on practical sessions.
Aim
To create an ability to analyze a problem and identify and define the computing requirements appropriate to its solution.
Objectives
To inculcate knowledge in core areas of Computer Science, including theoretical foundations and fundamental knowledge useful in the rapidly changing software and computing industry.
Embark on lifelong learning for personal and professional growth.
Best Practices
Technical and aptitude test are conducted for PG students to help develop student's ability to think logically & explore their talent for campus placements.
Use of various ICT tools for effective teaching learning process.
Computer related terms and terminologies are highlighted on the display board to enrich students? computer vocabulary.
To enhance student knowledge through newspaper cuttings related to advanced technology.
Online common entrance test for admission to P.G. courses.
Highlights
Social Responsibility Programme(SSR) in co-ordination with Quick Heal foundation for Cyber Security Awareness.
Signed MOU with Quick Heal foundation
Signed MOU with Elite Software to fulfill the GAP between Industry Requirement and Academic Syllabus.
Pre placement activity and alumni lecture series.
Activities
Sr. No.

Name Of Activity

Date

No. Of Participants

1.

Personality Development and Intervies Skill by Ms. Jeeta Vaswani(Corporate Trainer)

06th Sept 2018

43

2.

AnvitechSys Software and digital solution(Placement Drive)

8th Sept 2018

15(04 selected)

3.

APRG Technologies (Placement Drive)

27th Dec 2018

12(03 selected)

4.

Alumni Lecture by  Sachin Dhane

15th Dec 2018

180

5.

Alumni Lecture by  Santosh Modawe

22nd  Dec 2018

44

6.

Alumni Lecture by  Nanasaheb Bhingare

12th Jan 2019

44

7.

Two days workshop on ?Internet Of Things?(IOT) by

Intellect Technology, Mumbai

30th Jan 2019 ? 31st Jan 2019

65

8.

Android workshop by Mr. Rahul Deshpande

22nd July 2019 ? 1st Aug 2019

80

9.

Talent Acquisition Program By  Nobel IT Solutions Pvt. Ltd

24th  August 2019

30

10.

Programmer?s Lab (Placement Drive)

19th Oct 2019

10 (03 Selected)

11.

OMSAB IT Solution (Placement Drive)

20th Dec 2019

21(04 selected)

12.

Nuts Over Web (Placement Drive)

1st Apr 2019

04 selected

13.

Campus Placement  By  GlobalStep (Placement Drive)

6th December 2019

75(06 selected)

14.

Campus Placement By  QuickLearn

13th December 2019

14

15.

Two days workshop on ?Website Development using Bootstrap? by  elite Softwares?

Mr.Swami Panjala

13th Jan 2020 ? 14th Jan 2020

26

16. 

5 days workshop on ?Python ?iOS? by Wisdom Sprouts

22nd Jan 2020 ? 24th Jan 2020 and

27th Jan 2020 ? 28th Jan 2020

16
Student Achievments
Sr. No.

Name Of Student

Activity

Date

1.

Cdt. Thiyagrajan Balan

NCC Campus Attended

Silver Medal 100m running

16th Oct. 2018 ? 25th Oct 2018

Gold Medal 100m running

17th June 2019- 26th June 2019

All India Thal Sainik Camp Delhi

17th Sept. 2019- 28th Sept. 2019

2.

Nawale Sandeep

COMB INED Annual Training camp - 703

24th June 2018 ? 3rd July 2018

3.

Kamble Kajal

Best Pilot  (Gold Medal)

10th July 2019- 19th July 2019

Best Cadet (Gold Medal)

10th July 2019- 19th July 2019