Welcome To Zoology Department
---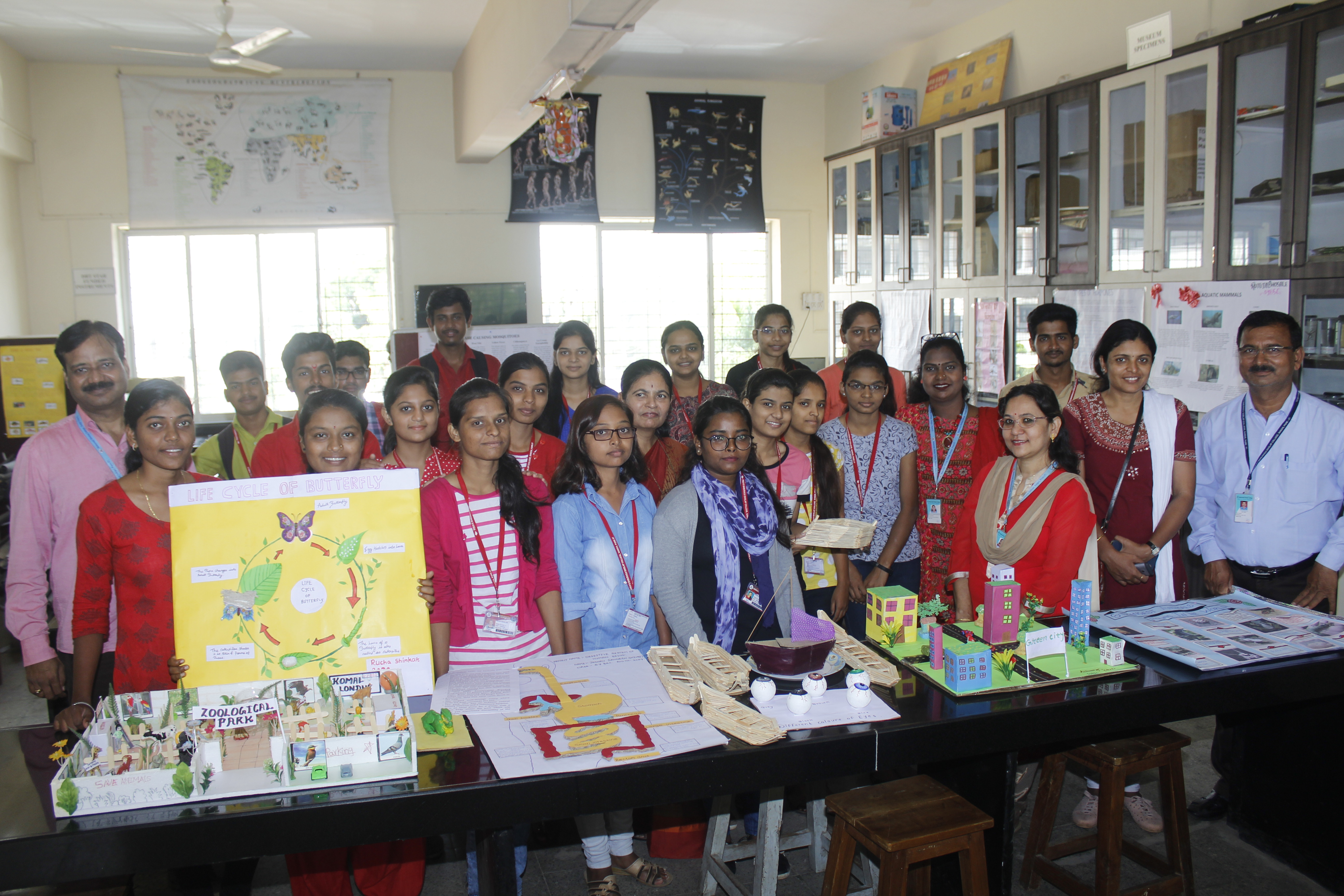 'Science Exhibition'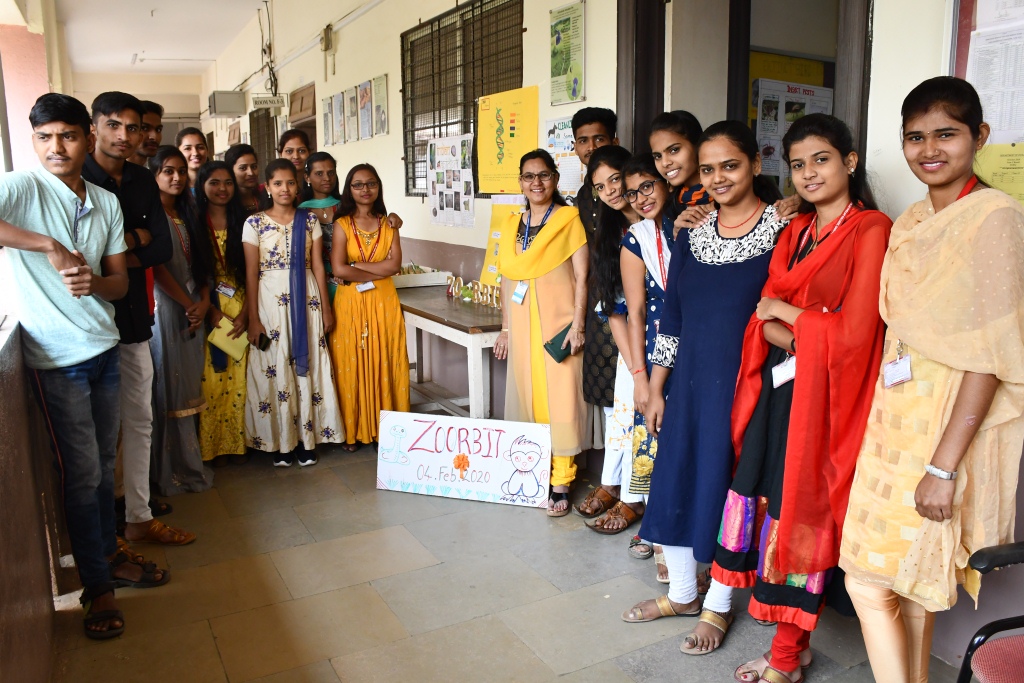 'Zoorbit Competition'
History of Department
It was established in 1989. The department initially had very few students .  The department saw gradual increase in the number of students opting for Zoology.
Aim
To inculcate zoology in an effective and lucid way to student .
To motivate the student to make careers in animal science.
Objectives
To encourage the students to have thorough knowledge and awareness in the subject of Zoology.
To make them confident in handling of the scientific equipments.
Best Practices
?Wild life Week? is held
visits of students to fishery, apiculture sericulture institutes.
Monitoring performance of students through home assignments, tests and viva for practical course.
Encouraging student for curricular activity such as wall magazine, model preparation, drawing competition.
Experiential learning by projects, model preparation, ZOORBIT.
Highlights
Well qualified staff, actively involved in teaching and research.
Implementing star college scheme funded by DBT.
State level seminar organized on ?Biodiversity: Protection, preservation and remediation?
Staff is recognized as M. Phil. / Ph. D. research guide in subject of Zoology and Environmental Science
Published papers in national and international journals
Reviewed ?Animal Biotechnology? Pearson Publication
Published Text books and chapter in reference books
Minor Research projects completed funded by UGC and BCUD
Activities
Wild Life Week held in 1- 8th Oct 2019
Diagram competition for SYBSc. Students
Science exhibition
Study tour to Central Bee Research and Training Institute and Dept. of Entomology, Biocontrol Laband Vermiculture Unit of M. Phule Agriculture College.
Guest lecture on ?Palynology? and Bees by Dr. S. Kalkar
ZOORBIT as Zoology Day ? display of models, posters and projects by students of SYBSc. Zoology
Submission of report on biodiversity of any 05 animals/ insects/ fishes found in surrounding areas
Students achievement
Gauri Jadhav SYBSc Zoology received Consolation prize in National Science Exhibition held in Poona College on 18th Jan 2020
The students of S. Y. B. Sc. actively participated in Inter- collegiate model, photography competition in ?ZOOPLANET? held by N. Wadia College
The students participated in the Intercollegiate Zooplanet Model competition held by N. Wadia College. The students Mrunali Talape and Roshani Mishra bagged Third prize
Mr. Suresh P. Rathod class won prize in Model competition in Intercollegiate Zoology Festival 2016 organized by the Department of Zoology, N. Wadia College held on 24- 25 Jan 2016