Welcome To Botany Department
---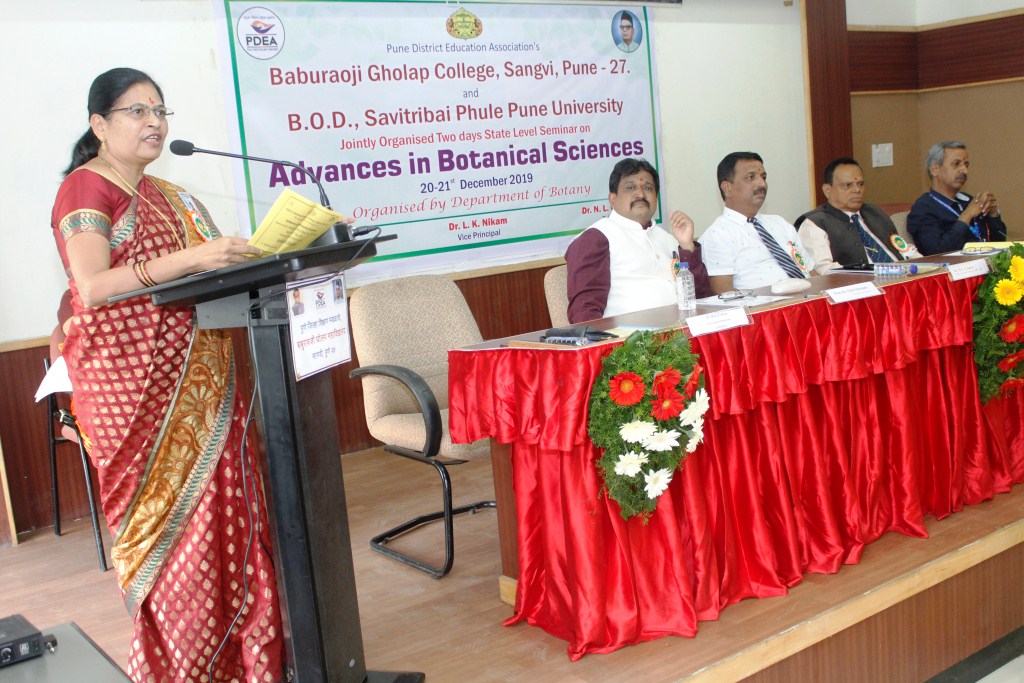 'State Level Seminar on "Advances in Botanical Sciences"'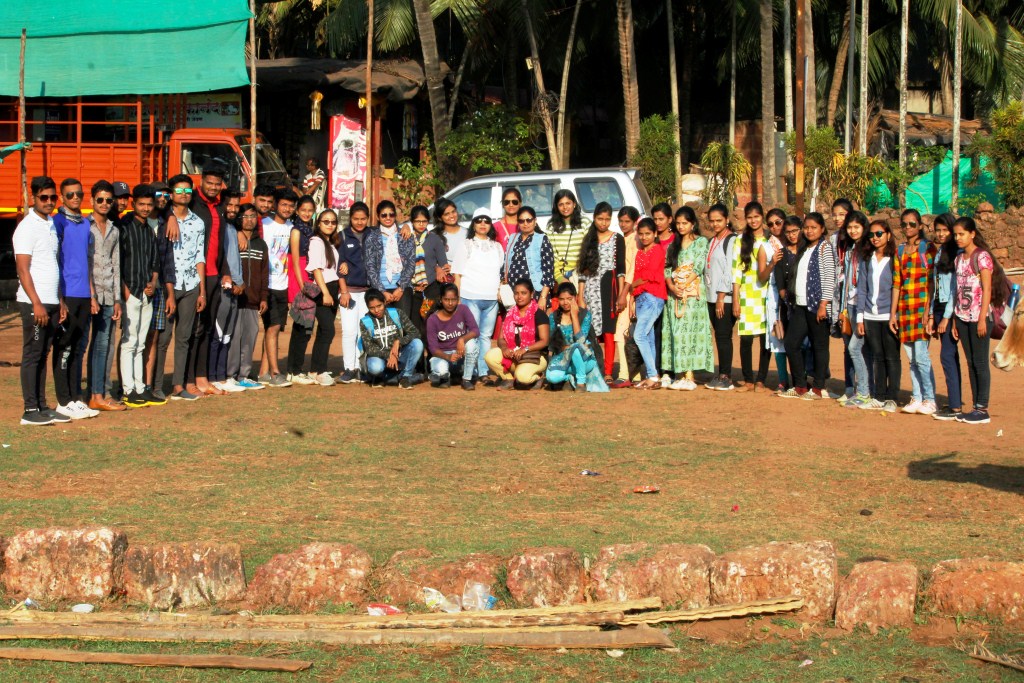 'Botanical Excursion at Kunkeshwar-Sindhudurg on 8 Feb2020'
History of Department
Department of Botany Established in the Academic Year 1989-90.
Aim & Objectives
To enhance the skills, knowledge and to provide advanced laboratory facilities to understand the concepts in Botany.
To organize the botanical excursions for live demonstration of biodiversity and to visit research institutes for interaction with scientists.
To conserve RET plant species.
To motivate and develop a scientific temperament among the students.
To inculcate social and ethical principles.
To popularize the subject among and to motivate faculty to participate in various activities related to society.
Best Practices
Today?s Plant.
Highlights
Well qualified and experienced teaching staff.
Consultancy- Plant Authentication.
Well equipped, spacious laboratory.
Botanical /Medicinal plants Garden.
Environmental Science research center.
Recognized three research guides in environmental science and Botany.
Good results.
Well maintained Museum Specimens.
Short term certificate course in Basic Techniques In gardening.
Faculty members are involved in Research and extension activities.
Activities
Under nature club activity organized plant biodiversity survey at Village Dhumal Wadi, Mulshi on 14th July 2019.
Organized guest lectures of Dr. Sangale Manisha and Mrs. Priyanka Patange to T.Y.B.Sc. Botany students.
Organized Plant Biodiversity Register Workshop by Mr. Popatrao Bhalekar, DFO, Sanjay Gandhi National Park, Mumbai to prepare ?Biodiversity register? on 27th 2020.
Organized Training and Project Awareness programme-?MANAV? on 3rd 2020 for UG and PG students by IISER, Pune
Carried out Biodiversity survey at Village Dongergaon under ?Unnant Bharat? on 7th 2019.
Under nature club activity plastic cleaning drive was carried out in ?Sacred Grove? at village Hotale-Girivan on 7th 2019.
Training given to T.Y.B.Sc. Students for Herbarium preparation on 5th 2019.
Training given to T.Y.B.Sc. Students for isolation of microorganisms from soil on 5th 2019
Botanical Excursion of T.Y.B.SC. botany students organized at Bhimashankar on 4th 2020
Botanical Excursion of S.Y. & T.Y.B.SC. botany students organized at Kolhapur and Malvan-Sindhudurg  from  7-9th 2020
Botanical Excursion of F.Y.B.SC. botany students organized at Savitribai Phule Pune University on 25th 2020
Student Achivements
Students participated in ?Botanica? organized by Wadia College, Pune.
Students participated in Poster Competition at Modern College Ganeshkind
Students participated in Poster/ Model competition organized under DBT-STAR activity by Modern College Ganeshkind on 5th 2020
Students participated in Quiz competition ?GINKGO? organized by Biodiversity department, Abasaheb Garware College, Pune on 18th 2020.
Students are participated in Nature trail organized by Modern College, Ganeshkhind, Pune on
Students are participated in Science exhibition organized on occasion of birthday of Hon. Sharadchandraji Pawar on 12th 2019.
Students are participated in Swayamsiddha at Shardabai Pawar Mahila Mahavidyalaya, Shardanagar, Baramati from 26-29th Dec.2019
Students are participated in one day training workshop on ?Essential oil and Aromatheraphy? organized by D.Y. Patil College, Akurdi on 21st 2020.